Perfect for all occasions
Whether you are a company or an individual, YOUR Kitchen is perfect for many occasions.
Here you will find a selection of events that have already taken place very successfully with us.
Of course you can also celebrate with us on other occasions – YOUR Kitchen is as flexible as life itself.
Feel free to contact us to plan your perfect event.
Nothing connects teams and people more than quality time together.
And exactly this time you can spend in YOUR Kitchen. Our ambience, the feel-good factor and the many possibilities of event design allow you to create the unique event you desire.
Especially the culinary experience thanks to one of our Private Chefs will create memories you will always remember with pleasure.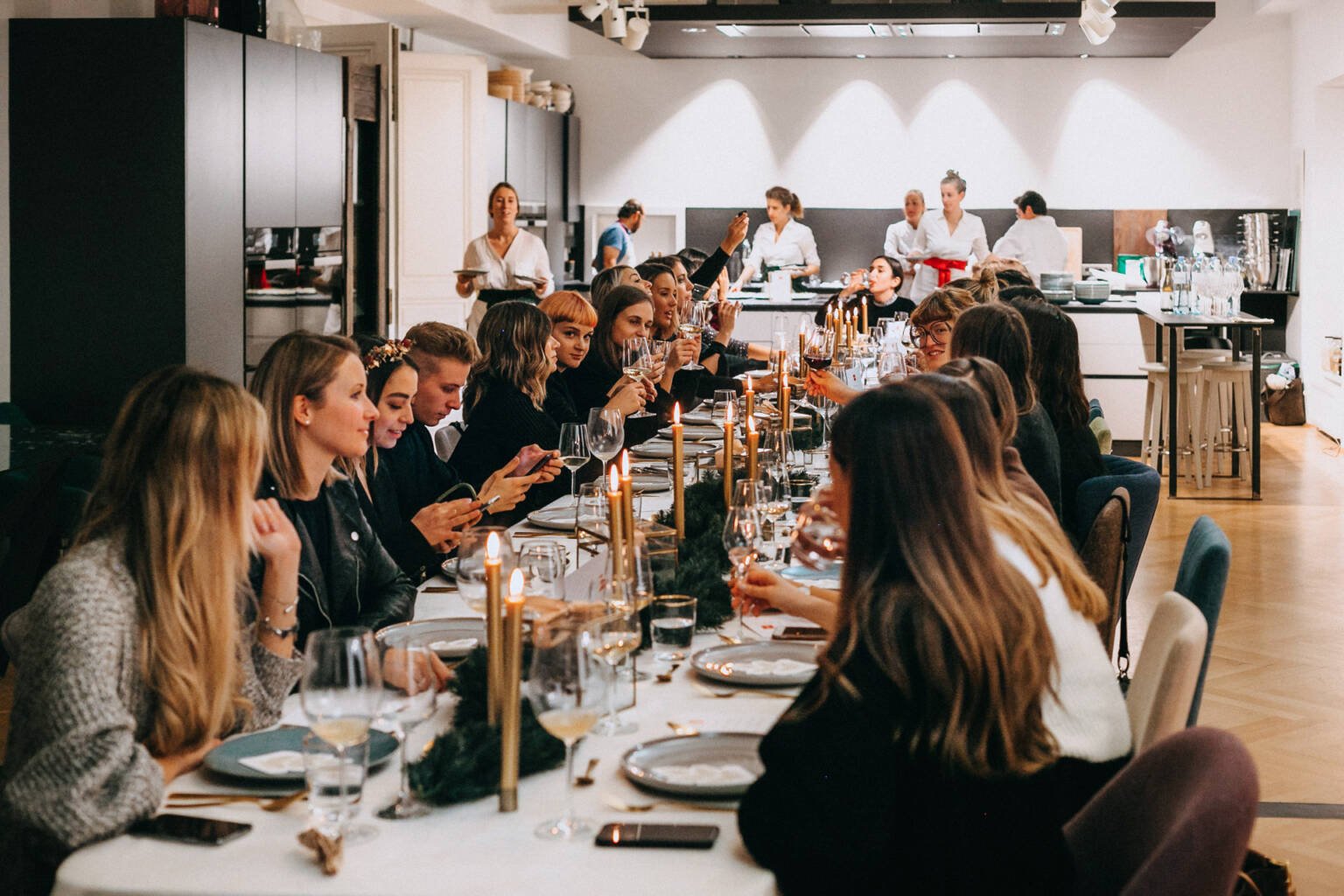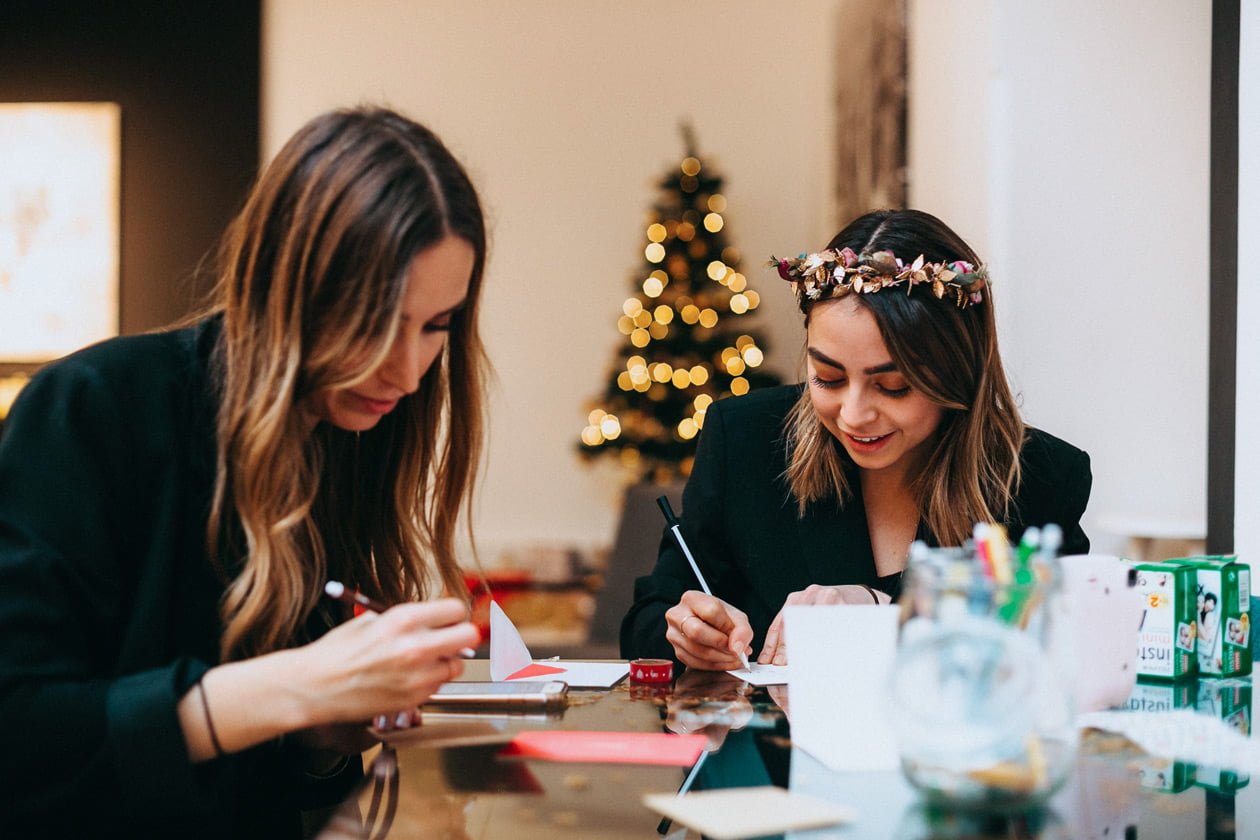 Employee retention is becoming increasingly important in today's world.
But nothing binds employees more strongly than great team spirit and cooperation. Here, team building is an essential factor to strengthen both in a completely new setting.
Since 2021, we have been offering exclusive and very successful team building events that have an experiential character.
A great example is COOKING & COACHING with Tanja Zimmermann and Daniel Reiter.
Cooking together as well as being accompanied by a certified coach and many opportunities for exchange ensure lasting team cohesion.
Discover our other teambuilding offers here.
"I have never experienced such an exciting and, above all, entertaining team building. I especially like the fact that we spend real quality time together here and get to know completely new sides of ourselves."
Anna, participant of COOKING & COACHING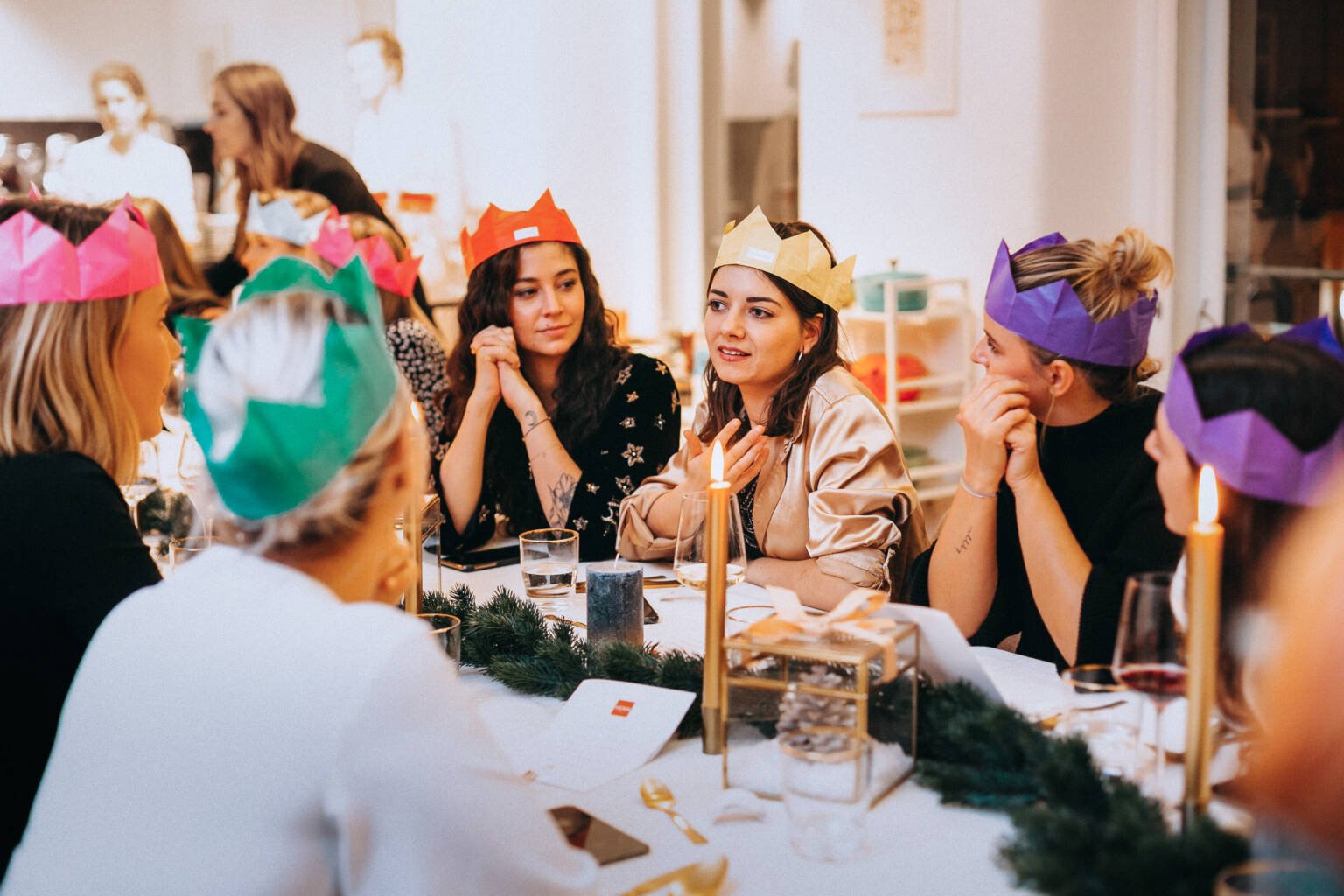 To celebrate your holiday of the year properly we offer you enough space for you and your friends. Whether it's a round one, or you just want to toast the new year of life with your loved ones:
We offer you the suitable location for your birthday.
Here, too, you have the option of cooking for your guests yourself or having one of our private chefs cook for you.
You don't even have to worry about the birthday cake here: Our cake baker will create a dream of colors and delicacies for you.
We look forward to seeing you!
"My 30th birthday party was truly a dream! Besides the great atmosphere in YOUR Kitchen, my highlight was the personal Private Chef, who brought that little extra! Everyone felt comfortable, which was very important to me as the host."
Lisa Sophie
Christmas time is for spending nice contemplative hours with friends and relatives.
What better place to do this than YOUR Kitchen in the heart of Vienna?
A perfectly equipped kitchen for baking cookies together as well as cooking, an inviting atmosphere and plenty of space to relax: This is what distinguishes our event location!
YOUR Kitchen is also perfect for corporate Christmas parties: We were allowed to host several Christmas celebrations in our feel-good atmosphere every year.
Since the crowds are huge, feel free to book your Christmas party here and reserve your day.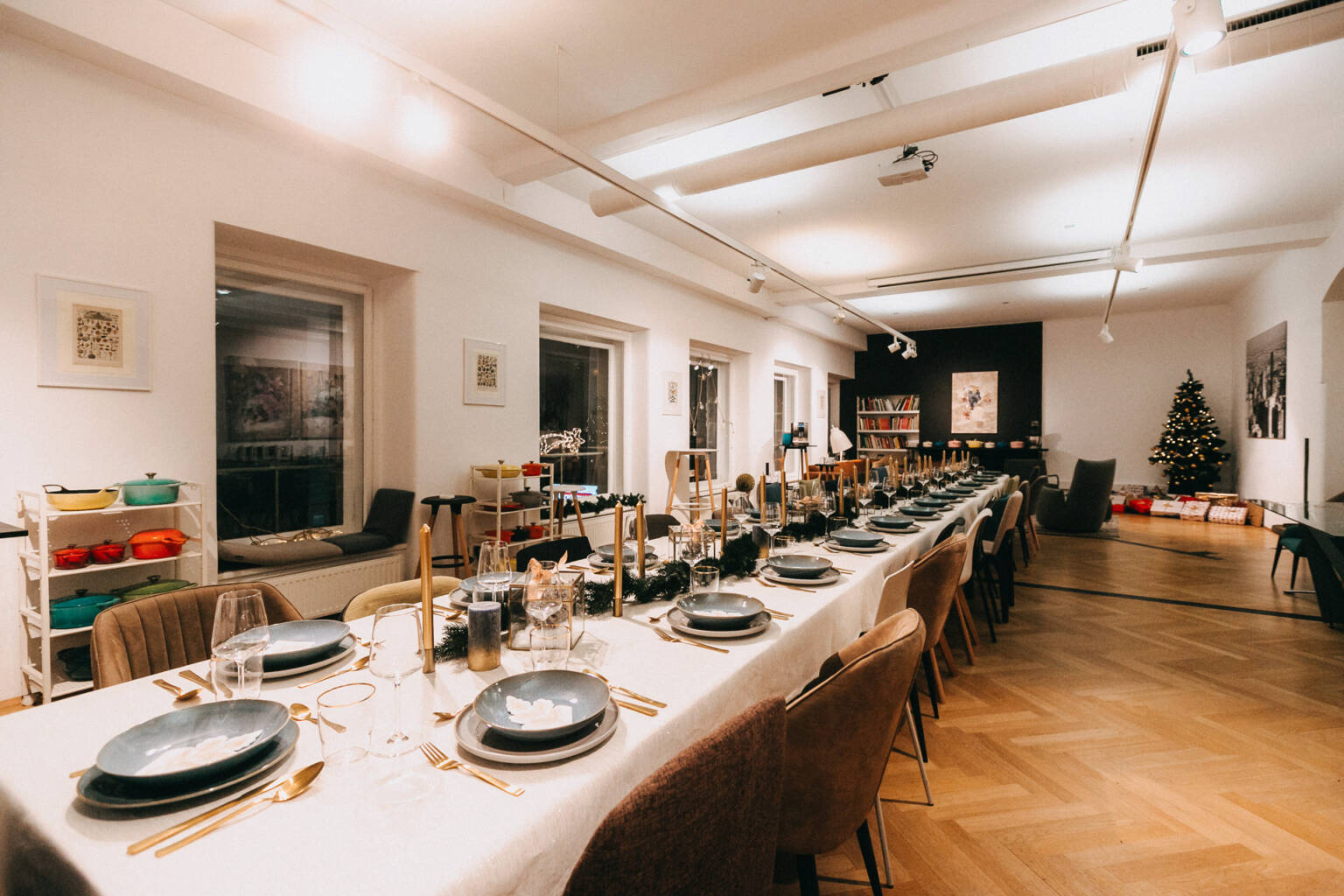 "A Christmas party like no other. Besides the delicious menu and the good mood, I thought it was very nice that many met in the open kitchen and talked late into the night. It was like a celebration at home."
Martin R.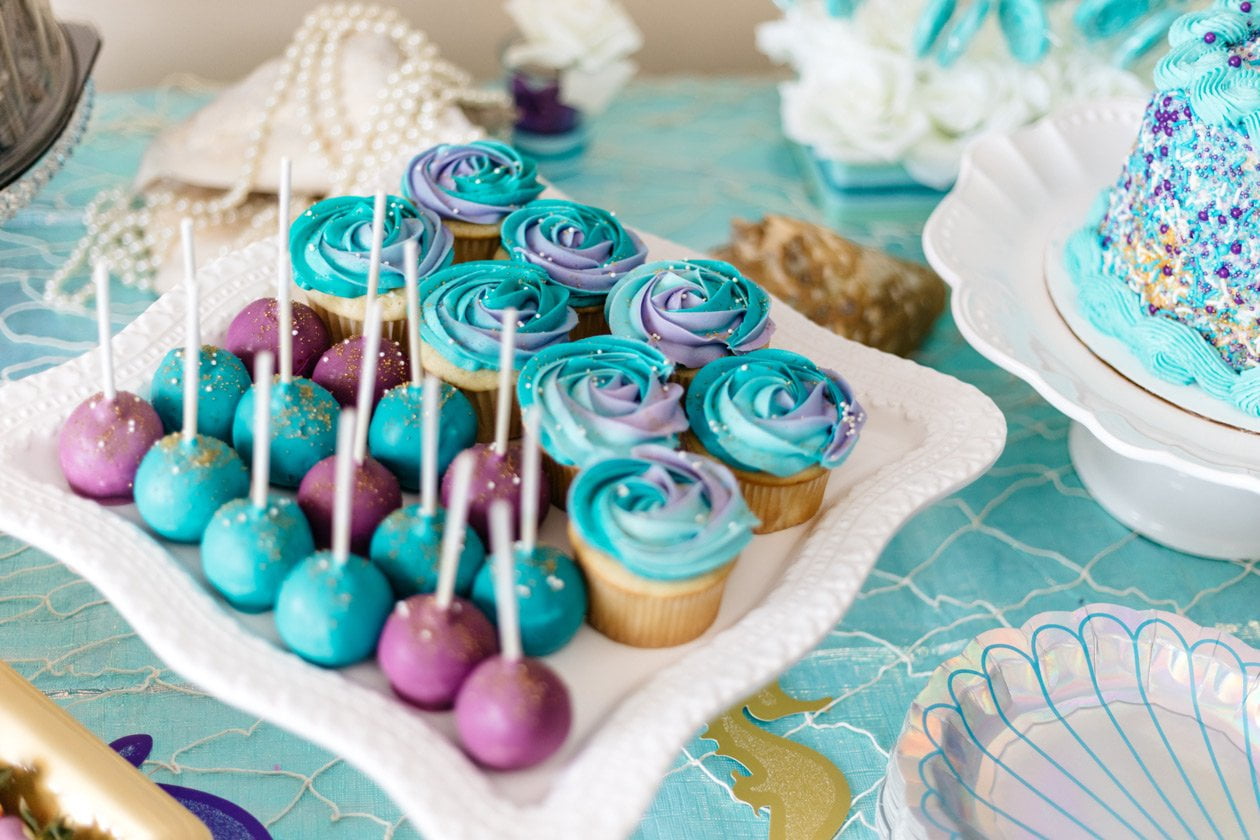 Babyparty | Gender reveal
The offspring is coming and we are happy with you!
Do you already know if boy or girl, or would you like to be surprised at a gender reveal celebration?
No matter how informed you already are about the new arrival, we offer you the perfect location to celebrate the addition to your family!
Let us know how we can make this event even more memorable for you and celebrate your new chapter of life with your loved ones in YOUR Kitchen!
"We wanted to do a mix of baby shower and gender reveal, which really worked out great! Besides the cake, which was organized by YOUR Kitchen, we were also able to design the location how it was important to us. Thank you for your support until the day of the baby shower!"
Marie & Stefan
Trainings/ Seminars/ Lectures
Do you have a training or seminar coming up at your company?
Or do you want to organize a lecture and are looking for a location with that certain something?
We look forward to YOUR Kitchen becoming your location of choice!
Thanks to our unique premises you have numerous possibilities how to make the seminar / training / lecture memorable:
Online or offline
Optional with a Private Chef who will take care of your well-being
In collaboration with a certified coach
Professional technical equipment such as screen and beamer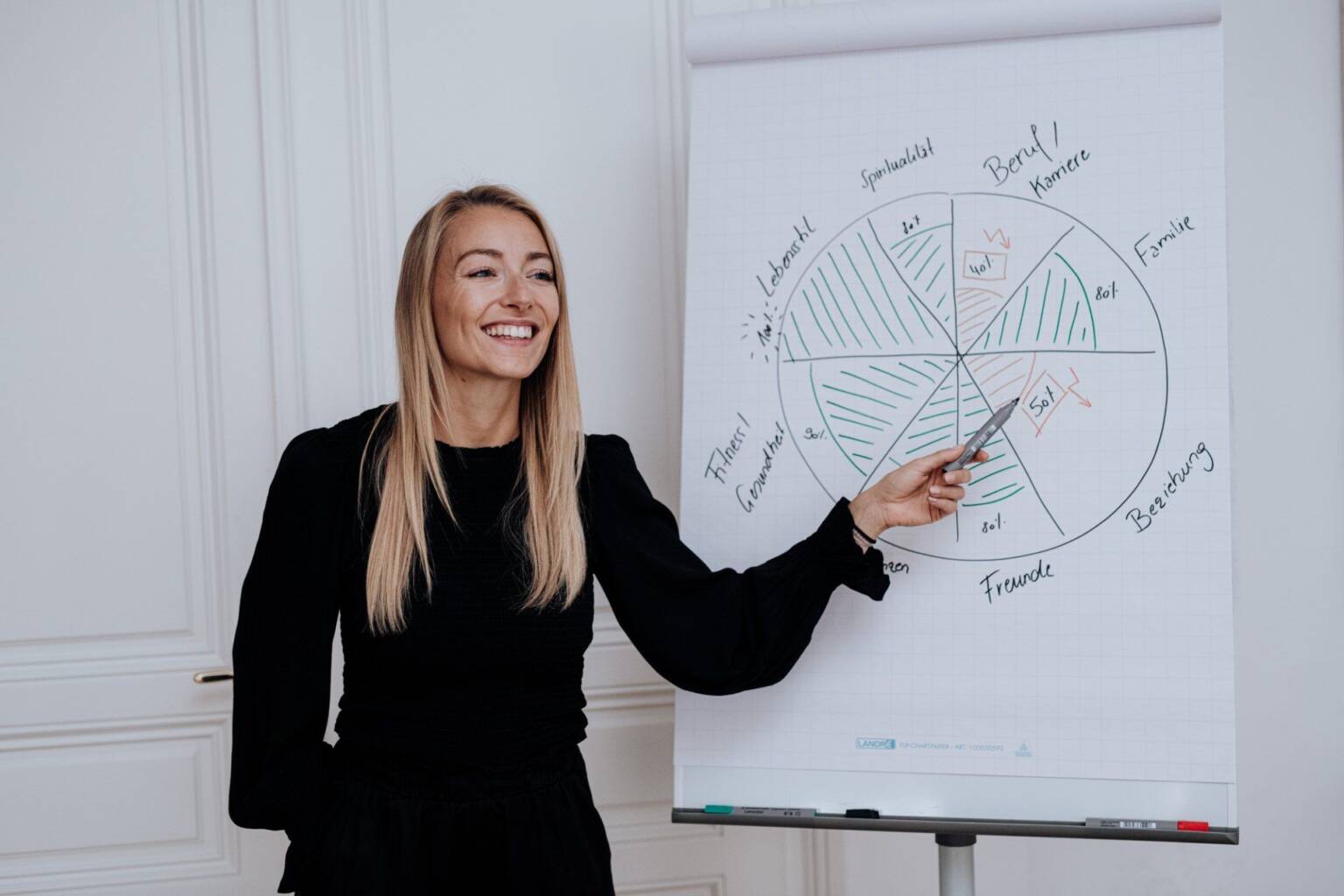 "We had a seminar in YOUR Kitchen in the fall.The atmosphere is really recommendable – thanks to the size and the different rooms we could always divide and exchange well. It is recommended to finish the day with a joint dinner directly on site. We had a very capable Private Chef who prepared a multi-course menu for us. We look forward to seeing you again!!!"
Mario G. & Team
You want to get an idea beforehand?